Wraz z początkiem maja rusza w Polsce sezon festiwalowy. W programie odbywających się w majówkę 15. Festiwalu Mastercard Off Camera w Krakowie oraz 24. Kina na Granicy w Cieszynie nie zabrakło również produkcji Studia Munka działającego przy Stowarzyszeniu Filmowców Polskich. A wśród nich polskiej premiery "Wiarołoma" Piotra Złotorowicza. To film wsparty przez Zachodniopomorski Fundusz Filmowy Pomerania Film.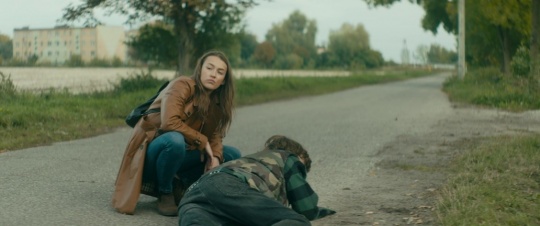 Główną bohaterką "Wiarołoma" jest Ania (debiutantka Julia Szczepańska). Dziewczyna po latach nieobecności przyjeżdża do rodzinnej wsi, aby spędzić z mamą – Marą (Małgorzata Hajewska-Krzysztofik) ostatnie miesiące jej życia. Odnajduje też w wiosce Alka (Mateusz Więcławek), z którym przeżyła swoją pierwszą młodzieńczą miłość. Spotkanie tych dwojga uruchomi serię nieoczekiwanych zdarzeń. Każdy z portretowanych bohaterów ma w tej oryginalnej, niezwykle sensualnej opowieści własną historię, marzenia oraz sekrety…
Zrealizowany w ramach programu "Sześćdziesiąt minut" film swoją światową premierę miał w styczniu br. na Dhaka Film Festival w Bangladeszu. Pokazy "Wiarołoma" w Krakowie i Cieszynie to pierwsza okazja do konfrontacji z polską publicznością. Na Festiwalu Off Camera obraz Piotra Złotorowicza powalczy o główną nagrodę w Konkursie Polskich Filmów Fabularnych.
15. Festiwal Mastercard Off Camera potrwa od 29 kwietnia do 8 maja. 24. Kino na Granicy w Cieszynie odbędzie się dniach 29 kwietnia – 3 maja.